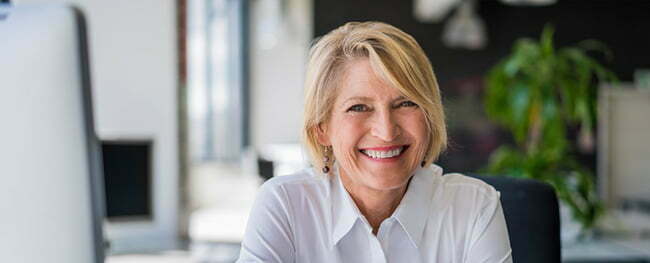 Choosing Dentures Phoenix AZ
---
The term "dentures" can mean many things. Getting dentures in Phoenix can include full dentures that stick to the gums via a special glue, partial dentures which replace a single tooth or smaller section of teeth, a fixed bridge which is similar to partial dentures but uses surrounding teeth for added support, and sometimes even dental implants are considered "dentures." No matter what type of dentures Phoenix AZ you get, they all have the same purpose: To replace missing teeth.
In Phoenix denture specialists are equipped to help you get the comfortable, attractive smile you deserve. They will explain your options, the pros and cons of each, and help you decide on a solution that's best for you, your lifestyle, and budget. There are two categories of dentures Phoenix AZ, removable and fixed, and within these camps there are a few options. Removable dentures are less costly than fixed dentures, but many dental insurance plans at least partially cover dentures and a reputable denture specialist will offer payment plans.
The need for dentures increases as you age. Total tooth loss also increases in relationship to other factors such as smoking and certain chronic illnesses. If you are losing teeth, the faster you get to Sky Dental for an exam, the faster we can diagnose and treat the problem. 
Types of Affordable Dentures
Fixed bridge. Bridges can replace one tooth or a series of consecutive missing teeth. They are attached to your current teeth by dental cement. The nearby teeth framing the bridge site are filed into a shape that lets the bridge fit snugly in place, ending in a flawless result.
Removable partial denture or bridge. Replacement teeth are connected to a plastic base that matches the color of your gums. Sometimes, it's also connected via a metal framework to help further secure the removable dentures. As removable dentures/bridges go, most patients remove and clean these devices nightly.
Removable full dentures. These are the classic dentures many people imagine when they first start researching dentures. It's an option when you need your entire upper and/or lower teeth replaced. Today's removable full dentures are customized to look just like your natural teeth and today's glue is much stronger than glues of the past. Full dentures are personalized by your dentist to fit very comfortably and snugly. Most patients remove and clean these dentures nightly.
Dental Implants. This is a permanent solution with a post implanted into the jawbone and replacement teeth attached permanently to the post. Find out

more about implants

.

Implant-supported fixed dentures. This is a very similar option to a full dental implant, complete with a post inserted into the jaw bone. The bridge/dentures are held in place with screws that can be removed if desired or left in place to act very much like an implant.
Implant-supported removable dentures. Similar to the implant-supported fixed dentures, the removable option is attached to the implant post with a special attachment that's even easier to remove. It makes the dentures more stable than a fixed or removable option.
There are many solutions to missing teeth, and working with a local specialist will ensure you get the best dentures Phoenix AZ option for you. Call today to schedule an informational appointment.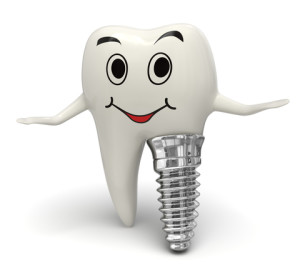 Did you have an accident, periodontal disease, or another situation that has left you missing one or more of your teeth? Would you like to reclaim your confidence and replace these missing teeth? Then you need to call Sky Dental Alliance today!
Dental Implants vs Dentures
Dental implants are a replacement of the root of the tooth with an artificial root made of titanium and an implant crown. The titanium root is secured into the jawbone like a normal tooth and is lightweight. It fuses to the bone and is naturally accepted by the body. This root is not visible but is capped off with an implant crown that looks matches your natural teeth. Whether you have one tooth or many teeth that need to be replaced we give you the look and feel of a natural smile again. Sky Dental Alliance has skilled, dental implant providers in Arizona.
Dental implants are as much art as they are science, and we have truly perfected this art. We offer affordable rates and flexible financing with no credit checks. Call us today so we can restore your beautiful smile!  Choose your office and request an appointment.