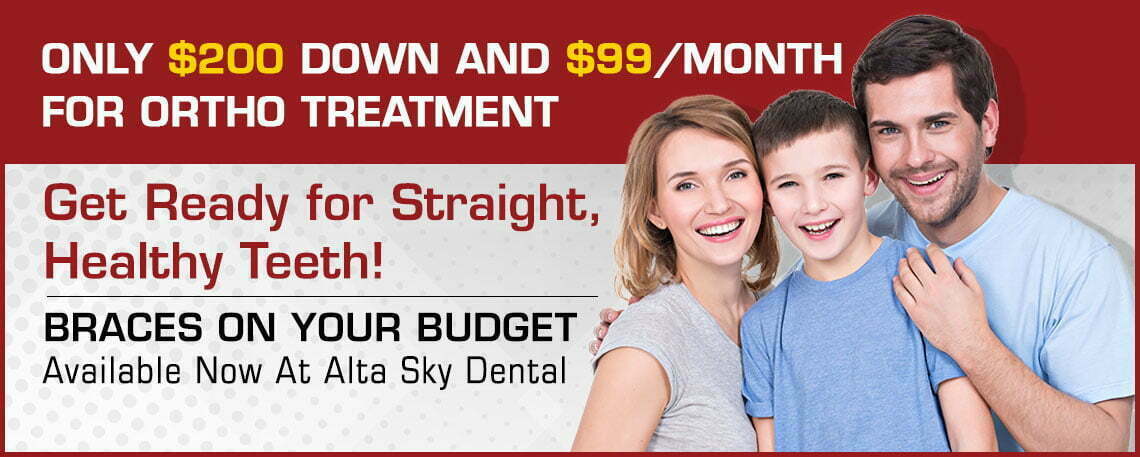 Quality Counts in Orthodontics
Our skilled orthodontists and well-trained staff don't cut corners. We make every effort to provide the highest quality care for our patients. We'll be with your child each step of the way. With our skill and encouragement, the Braces process will go smoothly and the results will make you smile! Learn more.
Free Orthodontic Consultation
When you are uncertain about the need for teeth straightening, you need answers.  At your free braces consultation, our highly skilled orthodontists will give you an honest diagnosis and explain your treatment plan options. 
Financing
Many people don't have the money to pay for braces up front. That's why we make it possible to finance your braces. A low down payment gets your started.
Invisalign
If you don't want traditional metal, Invisalign is here to help. Our team can tell you how Invisalign works and get you started on the road to straight teeth. This is a favorite plan for adults, but many teenagers benefit from it as well. Learn more about the differences between traditional braces and Invisalign.