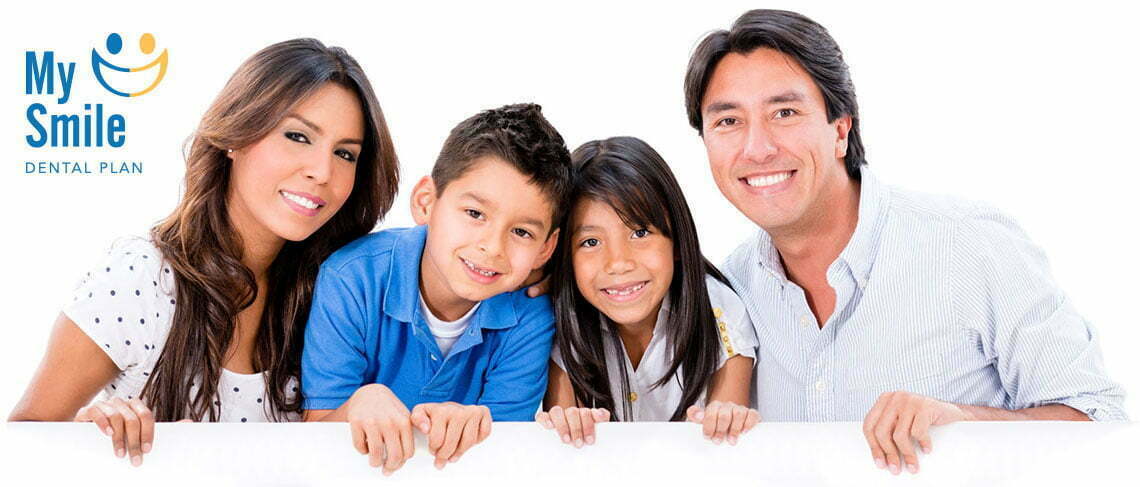 My Smile Plan
Discount Dental Program
The My Smile Plan is a special dental discount program that we created specifically for our patients.
Our pricing structure is simple and our revolutionary program, that allows uninsured patients to receive the same incredible discounts. This program is flipping the dental industry on its head and allowing our patients to enjoy prices 30-40% lower than other dental and orthodontic offices.
We believe that every patient should be treated equally, with cutting edge technology and the lowest prices available. If a patient is not completely satisfied with their treatment, we offer a 100% money-back guarantee. That's our commitment to every patient.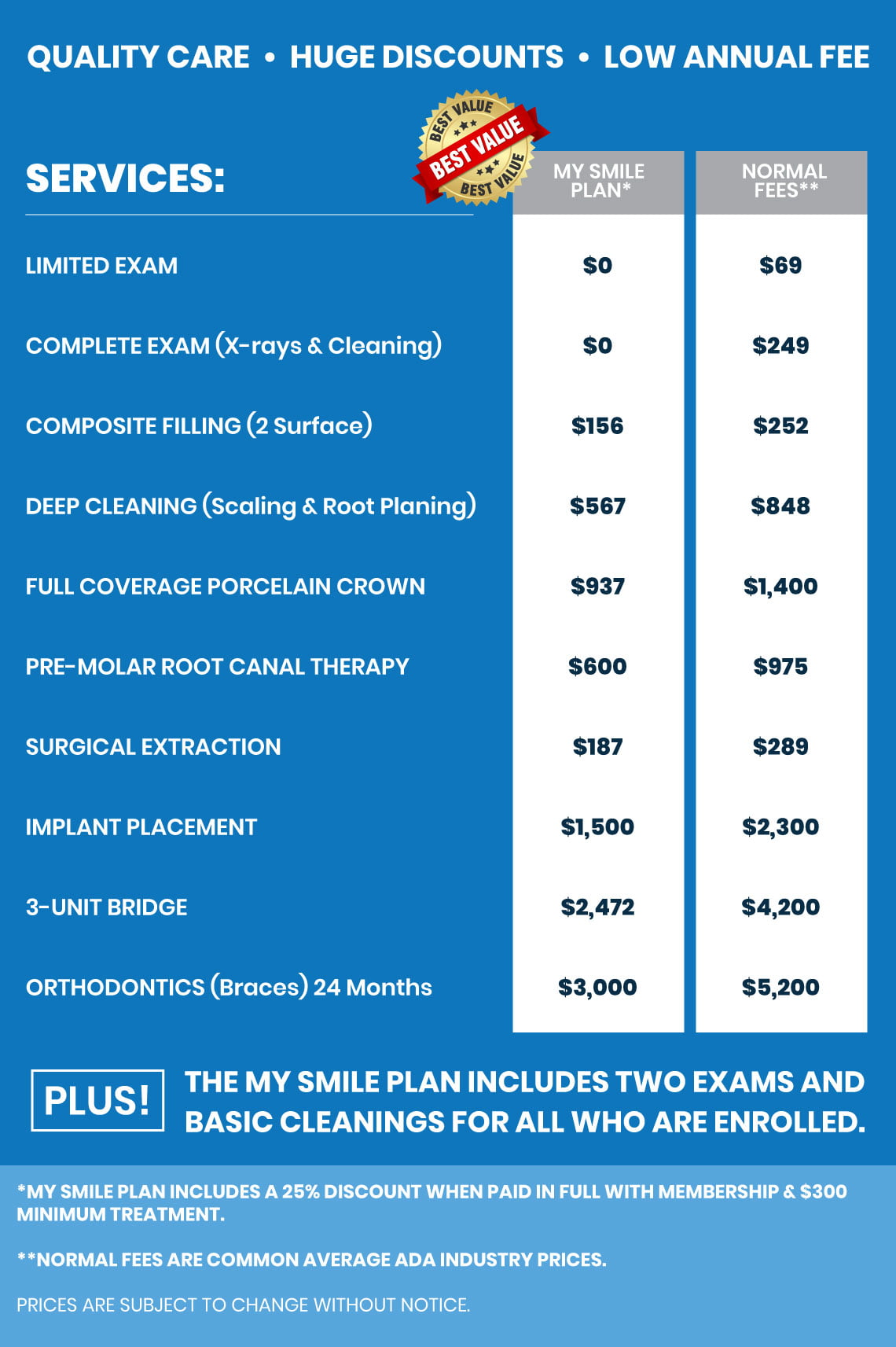 ENROLL NOW!

You will have 30 days from receipt of the Membership Agreement to cancel your enrollment and receive a full refund of your enrollment fees if you have not utilized the plan. My Smile Dental Plan is not insurance. This is a licensed discount medical plan. My Smile Dental Plan provides discounts at certain health care providers for dental services. My Smile Dental Plan does not make payments directly to the providers of dental services. You (member) will be required to pay for all health care or dental services, but will receive a discount from your health care provider.