You are Invited to Try Teeth Whitening Phoenix Style!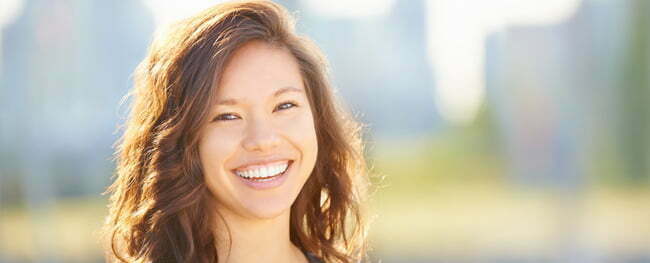 White teeth have long been a sign of a healthy smile. Not only does it drastically improve your overall appearance and smile, studies have also connected white teeth to a person seeming more successful, attractive, and popular. Teeth whitening Phoenix style has never been simpler, with in-office treatment options guaranteed to be fast, safe, and comfortable. Considered a lunch hour procedure, everything from laser whitening via the Zoom system to a dentist-grade teeth bleaching session can instantly remove years of stains from your teeth.
Professional  Teeth Whitening Makes Such a Big Difference to Your Smile
Professional teeth whitening is custom-designed to give you the best possible results. In-office procedures work faster than at-home treatments, and the two approaches can be used in tandem under your Phoenix dentist's directions. However, do keep in mind that everyone has a different "whitest white." Nobody's teeth are naturally completely white. Real teeth have various shades of ivory and even blue hues in them.
A reputable dentist will help you achieve your whitest white. Everybody's teeth respond differently to various whitening treatments. Some of the most popular in-office procedures include:
Laser whitening. For many teeth whitening patients, laser whitening offers much better results than bleach. It takes no more than 30 minutes from setup to completion, and the results are instantaneous. Some patients do experience sensitivity with laser whitening, which can be combatted with special toothpaste prior to the procedure.

Professional grade teeth bleaching. This takes at-home teeth bleaching and kicks it up several notches. Only a dentist is trained and educated on applying these very intensive treatments. It's perfectly safe when handled by a professional. Like laser whitening, sensitivity may be experienced.
Sensitive Tooth Troubles
If you suspect you have sensitive teeth, have experienced sensitivity while whitening in the past, or are just worried about potential discomfort, talk to your dentist. There are many ways to combat whitening-induced sensitivity. Taking an over the counter pain-killer is a good idea, and brushing with a desensitizing toothpaste for two weeks before the procedure can make a big difference.
Desensitizing toothpaste contains potassium nitrate, stannous fluoride, or strontium chloride. For patients with extremely sensitive teeth, there are even prescription toothpastes available. All work by numbing the nerves. Sensitive teeth can be caused by teeth-grinding, acidic foods, or just sheer bad luck thanks to genetics. Fortunately, there are many ways to combat this problem to make your whitening appointment pain-free, comfortable, and even enjoyable.
Alternatives to Teeth Whitening
Sometimes even the most professional teeth whitening Phoenix will not restore the white smile you desire.  There are other options that you can discuss with your Sky cosmetic dentist.  Dental bonding is one option, and it's an excellent way to fix broken, chipped or cracked teeth.  Veneers are the way to get a Hollywood smile that lasts for years.  At Sky Dental, you'll always get straight answers about teeth whitening can do for you and what else may be needed for superior results.
Get back the original, bright smile you love. Call us or use our online appointment system to schedule your professional teeth whitening.