Meet Our Phoenix Dentists and Orthodontists
Dr. Scott Connell, Phoenix Dentist
Originally from Georgia, Scott has called Arizona home since 2004. When not bringing smiles to patients in Tempe, he loves spending time with his wife and three daughters, playing volleyball, and occasionally eating doughnuts (but don't tell his patients).
Dr. Connell earned a DMD from the Medical College of Georgia. At MCG, he honed critical skills in the oral surgery and implant program. With this training and many years of experience, he has the capability and confidence needed for difficult extractions, surgeries and root canals. He has been placing implants since 2002 and can testify to the many advances in tooth replacement.
A Message from Scott
As the owner of the Sky Dental offices, I want to create a culture that puts our patients first. I have been in the Valley for sixteen years and love the opportunity to keep relationships through the years with our patients.
While patients may be focused on their immediate concerns, my goal is to help patients have good oral health for a lifetime. I like to look at long term dental health goals and determine what is the best course of treatment to keep you healthy, happy and smiling for many years ahead.
I also think that it is important to make cosmetic dentistry available to all who want more out of their smile. Our offices offer everything from whitening to full makeovers including veneers and dental implants. I can lay out the options and let you decide what is best for you.
With my staff, I will work hard to earn your trust. Welcome to our family.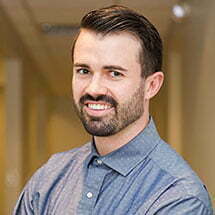 Dr. Clayton Corbridge, Phoenix Dentist
Clayton Corbridge D.D.S. – Dr. Corbridge dreamed of being a dentist since his first dental visit as a child. While shadowing dentists as a high school student, he witnessed the impact that quality dentistry can have in a person's life. He realized the importance of dental health and how crucial it is to total health. He believes in persistent prevention and conservative correction of dental concerns. He treats patients with a family mentality and encourages his patients to take control of their oral health.
Personal Interests
Outside of dentistry, Dr. Corbridge prioritizes spending time with his wife and 3 boys. He enjoys fitness, mountain biking, golf, and motorsports. He loves Latin culture and has spoken Spanish since first grade. After living in Guatemala for 2 years, he continued learning Spanish and became a certified medical interpreter with the University of Utah. Though he was born in Glendale, AZ, this Phoenix dentist grew up in Utah with his 4 siblings. He has returned home to Glendale and enjoys living in the desert again.
Professional Education
DDS degree, University of Utah School of Dentistry, SLC, UT
B.S. degree in Biotechnology, Utah Valley University, Orem, UT
Practical Clinical Courses with Gordon J. Christensen and John West
Implant Seminar Course with Dr. Arun Garg
Professional Activities

Dr. Blake Robinson, Phoenix Dentist & Orthodontist
A leader in the field of orthodontics, Dr. Blake Robison's patients and peers recognize him for excellence as a clinician and educator. He completed both his dental and orthodontic specialty training at the world-renowned University of the Pacific receiving the top award given for leadership, scholarship, and service. Upon graduating, the university faculty invited him to teach at the school and pursue a Doctorate in Education and Leadership. During this time, he started a practice in downtown San Francisco and became the youngest practitioner to be recognized as one of America's Top Dentists. He has written several articles and traveled extensively as a sought-after speaker and panel member on orthodontics and dentistry. 
Giving back and community involvement are passions for Dr. Blake. He has served on several school board, government and organized dentistry committees and for years as a cub scout leader and youth sports coach. He helped start the Smile Back Foundation providing dental and orthodontic care to those in need and has traveled to Africa and South America as part of cleft lip and palate and dental teams.
Contact Your Sky Dental Phoenix Dentist
Contact our team to learn more about our skill set. Our Phoenix dentists and orthodontist are proud to serve the greater Phoenix area.  

Dr. Michael Stanley
Dr. Stanley is a Valley native, living in Phoenix most of his life. He attended Arizona State University for his Bachelor's degree and Midwestern University subsequently for Dental School. He and his wife Kylee enjoy boating and spending time on the water at the various lakes throughout our state. They also enjoy escaping the heat during the summer by camping up north in the pines. When not outdoors, he enjoys spending time with his family or watching one of our Valley's sports teams play.