Once upon a time, the idea of veneers was limited to Hollywood movie stars and fashion models. Now, they have become more mainstream as typical veneers costs have become more affordable. An instant smile with long-lasting beauty is within reach of many dental patients.
Your dental veneers price will vary based on a number of factors. First, how many you need. Second, the size of your teeth will influence the size you will need, which will affect the cost. Third, your price will be determined by which type (porcelain or resin) you choose. Fourth, the health of your teeth and shape of your mouth may affect the price. Certain challenges may require more time and equipment.
Ceramic veneers are made of thin porcelain wafers. Your dentist color-matches it to your natural teeth and then bonds it to the front of your tooth. This can be done for a few teeth or for all of your most exposed front teeth. It requires less preparation than a crown, which encases the entire tooth, and it keeps more of your natural tooth.
Your cosmetic dentist at Sky Dental can explain your options and challenges at your next appointment. To keep the process more affordable, you can get financing.
Cosmetic and Practical Reasons to Choose Instant Veneers
When you are considering how much porcelain veneers may cost you, you have to think about it in terms of cost vs benefits. For instance, the cost of veneers vs crowns may influence your decision. A crown is the same size as the tooth it replaces. A veneer can be bigger, covering a gap. On the other hand, a crown is sturdier and may be required to maintain a damaged tooth's integrity.
Crooked teeth can be corrected through the use of veneers. This simple cosmetic procedure can have a big effect on your look and your confidence.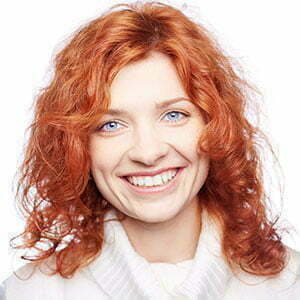 If you need to revitalize your smile, you may turn to veneers when whitening treatments aren't effective. This is especially true if tooth enamel is worn away. It may be more, but it is your best cosmetic dentistry option for restoration.
Compared to dental implants, there's a huge savings. Like implants, they can last a lifetime. Assuming you maintain good dental habits, veneers can last 15 to 20 years or more.
The biggest cost differential comes down to which composite materials you choose. You can save money with laminate which can average from $325 to $850. Resin laminate is more costly, but it lasts even longer. Prices range from $375 to $1600.
Financing
If you are worried about financing, you've got help at Sky Dental. The porcelain veneers price shouldn't be as big a deal when you can spread it out in affordable payments.
Now take a leap! Ask your Sky Dental dentist about getting a perfect smile with veneers.